Brands
At Piercer Charlie's Creations, you will find Amazing Piercing Jewellery from world famous brands such as BVLA, Auris Jewellery, BodyGems, Anatometal, Industrial Strength, LeRoi to name a few.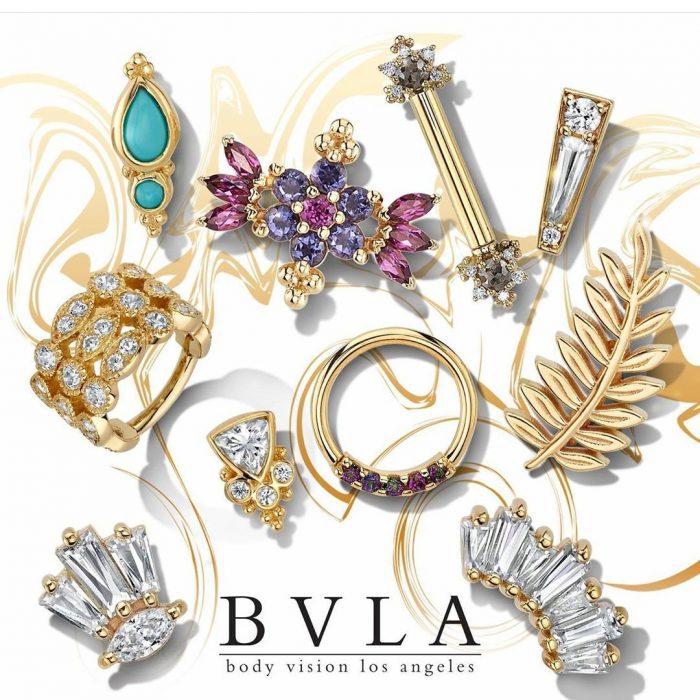 For any uniquely customised piece you might desire, our regular supply lines to the world's top fine jewellery manufacturers will ensure you get your custom order as swiftly as possible!
Check out their webpages or social media for inspiration, save your idea, and together we can finalise it, give you a quote and arrange production.
We will do a complimentary anatomy check to make sure the jewellery will fit your existing piercing.
If it doesn't, there is no need to worry! You can rely on our expert piercing services for either getting the perfect piercing done with your jewellery of choice, or picking the perfect jewellery for your existing piercing.
It doesn't end here,  there are a lot of additional benefits in ordering bespoke jewellery through us.
Friendly and expert customer service
No hidden costs such as Import duties (usually 4.5%), customs clearance fees, (usually €10 – €15) and 23% VAT.
And that's on top of any applicable shipping charges
Complimentary fitting of your jewellery
Local support line for any issues you might encounter
Follow the links below for inspirations and more info!